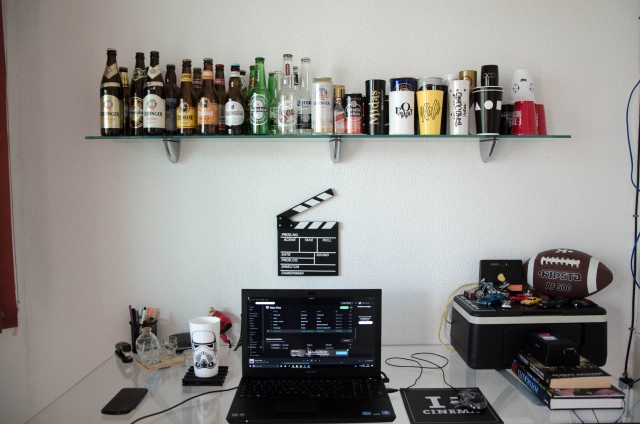 While there could be some confusion about whether to go for a reliable copier Boston machine or to settle for some popular printer you saw online, you very well know what could be at stake when you make the wrong choice. Running a business is not about big decisions. Rather, it is about the small choices that you make on an everyday basis to help the company thrive. One of the things that you need to make a decision about concern copiers as well as printers.
Some people think that when they go for printers, they are getting all of their money's worth. In principle, printers help provide the company a means to produce hard copies of important documents. With a simple click of a button, documents can be produced anytime it is needed.People in the office could readily prepare the documents that they need without hassle, but is it all that they ever need to do? How do you take care of documents that you already have a hard copy of but need a soft copy for digital filing?
What are inkjet printers?
Inkjet printers are a popular choice among business owners particularly because it allows them to produce both black and white and colored prints. Some documents may require a little part of it to be colored and to be able to sustain branding, companies must be able to make it happen.Inkjet printers are also known to be more cost-effective than that of printers that use toners because the ink is relatively more affordable than toners.
There is no doubt that inkjet printers are good for the company, but the purpose that they serve remains to be that simple. These printer print documents and nothing more. They produce documents that are necessary for the company, but they could not make copies of the same documents for digital filing nor could they make copies of it without using more ink than it
should.
Old-style printers used to be purposeful standalone machines, but they don't have room anymore in the digital age and the office space. Whether you are a huge company or a start-up business, you need to think ahead of everyone else. You need a machine that will be able to provide you with extra help.
Are copiers for sale better?
There is more than a handful of reasons why companies are better off with copiers than just mere printers. Copiers are printers in their own right. These machines allow companies to produce documents and copies of those documents whenever they are needed. In fact, there are a number of multifunctional copier machines that combine the functions of three or four individual machines that old offices used to have. These copiers can provide printing, copying, scanning and ever faxing of important documents.
Technically, in this modern world, a copier is a printer with more than just two functions.Perhaps you are wondering whether it is worth the cost or if it is an investment that could make you lose more in the long run. Getting a copier over a simple inkjet printer will get you more functions that you could ever imagine. It will allow you to print in volume, duplexing to save on paper, and media versatility.
Producing high-quality prints are important to business as much as it is important to those that they do business with. With a copier, you are buying yourself a printer, scanner and fax machine all in one investment. Not only will it save you time and space, but it will make you do business fast that you'd be surprised yourself. A copier is a good printer and that is what's truly worth the price.